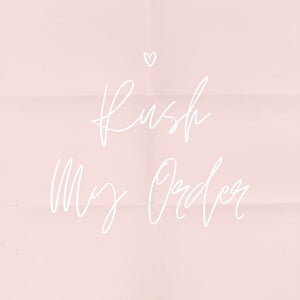 Skip the line and get your order processed ASAP.  This cuts down on processing time but NOT delivery time.
I *may* also be able to upgrade your shipping depending on the postage cost.
If you would also like to pay for faster shipping in addition, please make a note in your cart and I will contact you with a quote.
*If I find this was not necessary, I will refund the payment*