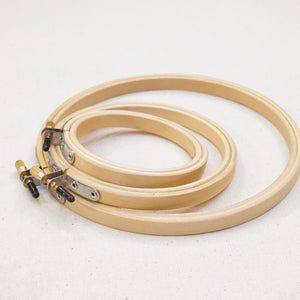 Frank A. Edmunds high quality embroidery hoops with brass closure and smooth, round edges.
Embroidery hoops are great for working all kinds of crafts. Once the project is finished, embellish the edges with lace, paint, gems or other such materials and use it as a display frame.
Available in 3", 4", 5", 6" and 7"